36"W x 21"D x 34.5" H 2 doors with 2 left draws White or Gray Shaker color vanity Based Only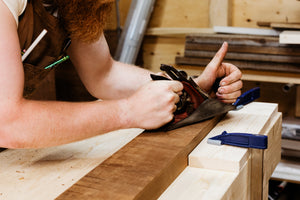 Carefully Crafted
We hold our products to the highest standards. Each one of our cabinets is carefully crafted. We use state of the art machinery and hire the best woodworkers to get the job done. Everything is thoroughly inspected before it ever reaches you.
Environmentally Responsible
All of our raw material is sourced responsibly. All our manufacturing facilities are all FSA certified to ensure we do not use wood that is not harvested responsibly. We even go a step further by using solar energy at our factories; it helps the environment and keeps our cost down so we can pass the saving to you.